Last Updated on May 18, 2022 by Ashley Ward
So, you've just gotten yourself an air fryer. Congratulations!
This handy little appliance is a great way to cook healthy, delicious meals with minimal effort. But what do you do with it? There are so many recipes out there, it can be tough to know where to start. Fear not – we're here to help. In this post, we'll share some of our favorite air fryer recipes for beginners. Let's get started!
Tips on using the air fryer
I was excited to start experimenting with my air fryer when I first got it. If you're not familiar with air fryers, they work by circulating hot air around the food, which gives it a crispy texture without using any oil. Here are some tips for how to use your air fryer:
1. Don't overload it – Air fryers work best when there's enough room for the hot air to circulate around the food. If you pack too much in there, your food will be soggy instead of crispy.
2. Start with smaller batches – Again, this has to do with the way the appliance works. When you first start using your air fryer, it's a good idea to work in batches and not overload it. Once you get more comfortable with how it works, you can cook larger amounts at once.
3. Use cooking spray – A quick spritz of non-stick cooking oil will help the food crisp up nicely in your air fryer.
4. Check on your food halfway through cooking. If there are any overcooked spots, adjust the temperature accordingly.
What to make? You can use your air fryer for a wide variety of recipes, from breakfast bacon to roasted vegetables to crispy snacks and more. In this post, I'll share with you 5 air fryer recipes for beginners.
The Best Air Fryer Cookbooks for Beginners
The Ultimate Air Fryer Cookbook For Beginners: 1000 Easy and Affordable Air Fryer Recipes for Smart People on a Budget
If you're just getting started with your air fryer and want some ideas, these cookbooks are ideal for getting some inspiration for air fryer recipes for beginners.
Air Fryer Recipes for Beginners
Are you ready to join the air frying craze? Don't be scared if you're a beginner! These seven recipes will get you up to speed and teach you how to use your new favorite gadget.
1. Air Fryer Grilled Cheese
Grilled cheese is classic comfort food that's easy to make and even easier to eat. But sometimes, the standard grilled cheese can get a little boring. That's where the air fryer comes in! With this handy kitchen appliance, you can take your grilled cheese up a notch by adding some delicious extras like bacon or tomatoes. So grab your favorite ingredients and get ready to enjoy a yummy air fryer grilled cheese!
2. Air Fryer Baked Potatoes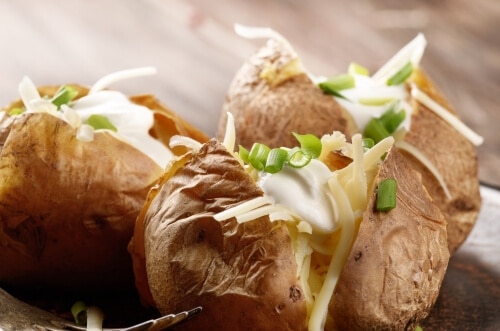 If you're looking for an easy way to make baked potatoes, look no further than your air fryer! These Air Fryer Baked Potatoes are simple to make and so delicious. You'll love the crispy outer shell and creamy interior. Plus, they're a much healthier option than traditional baked potatoes. Give them a try today!
3. Air Fryer Bacons
Bacon is a breakfast staple for many people, but it can be unhealthy and greasy. A great alternative to frying bacon in a pan is to use an air fryer. An air fryer cooks the bacon evenly without making it greasy. You can also cook multiple pieces of bacon at once using an air fryer, which makes it a time-saving option. Check out this recipe for Air Fryer Bacons that will show you how to make delicious, crispy bacon in your air fryer!
4. Air Fryer Pork Tenderloin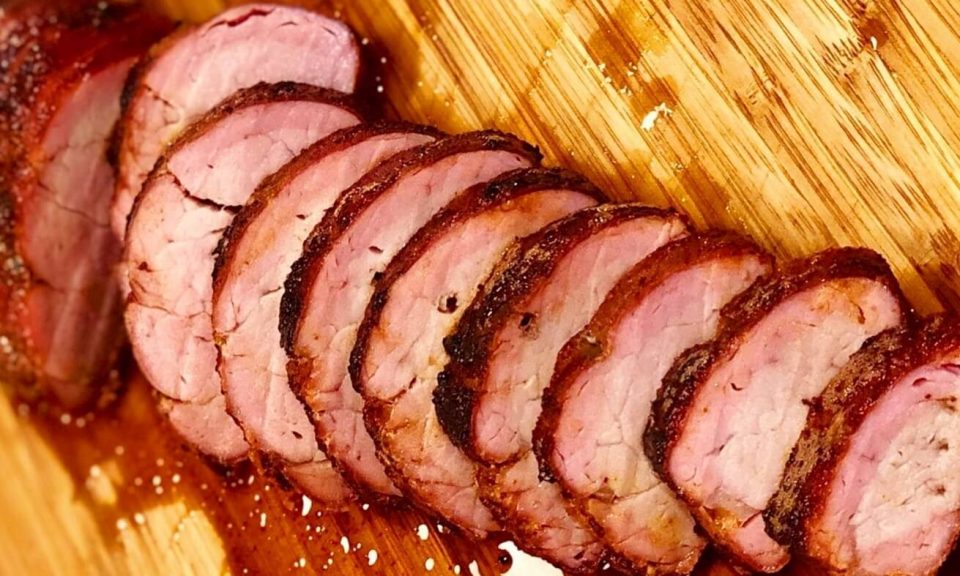 If you're just starting out with an air fryer, pork tenderloin is a great beginner meal. It's easy to make and requires very few ingredients, so it's perfect for those who are new to air frying. Plus, pork tenderloin is a pretty healthy option and it tastes delicious when cooked in the air fryer. In this post, I'll share my recipe for air fryer pork tenderloin, as well as some tips on how to cook it perfectly.
5. Air Fryer Chicken Drumsticks
Are you looking for a quick, easy, and healthy chicken dish to make in your air fryer? If so, then you'll love these air fryer chicken drumsticks! They're super simple to make, and they're a great source of protein. Plus, they're incredibly delicious. So if you're looking for a new way to cook up some chicken drumsticks, be sure to check out this recipe!
6. Air Fryer Pizza
One of the most popular ways to use an air fryer is to make pizza. With just a few simple ingredients, you can have a delicious and healthy pizza in no time. Air frying your pizza will give it a crispy crust that is sure to please.
7. Air Fryer Roasted Curried Cauliflower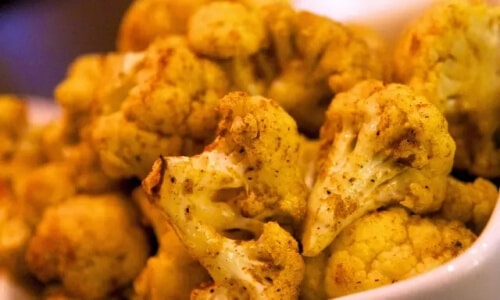 Is there anything better than crispy roasted veggies? How about roasted veggies that are smothered in a delicious curry sauce? If you're looking for an easy and healthy side dish, look no further than this air fryer roasted curried cauliflower recipe. It's perfect for busy weeknights!
8. Air Fryer Cod
Have you ever tried cooking cod in an air fryer? If not, you're missing out! This quick and easy method results in a delicious, crispy fish that's perfect for any occasion. Keep reading to learn how to make air fryer cod.
Air fryers are a new, healthy way to cook food! These recipes will show you how easy it is. We hope that these air fryer recipes for beginners have inspired you to try out this awesome kitchen appliance in your home today! Happy cooking!
Latest posts by Ashley Ward
(see all)