Last Updated on May 24, 2022 by Ashley Ward
I hope you like the round-up that I did previously on the 61+ Air Fryer Recipes you need to try. Today, I am doing a round-up of 18 amazing Air Fryer Breakfast Recipes. It's time to grab that air fryer and start making these fantastic breakfasts for your family. Making breakfast can be as easy as just making a bowl of cereal, but it can be boring at times. With the air fryer, you can create amazing and creative breakfast, and it is just as easy.
I have been using the air fryer for a while, and this kitchen appliance has been fantastic for me. You can make so many different dishes with it besides frying. You can make desserts, main courses, and even breakfast with it. I have made some breakfast like air fryer bacon, air fryer cinnamon rolls with the air fryer. Still, these air fryer breakfast recipes from some of these fabulous culinary bloggers are very creative, and I'm very impressed with what they can make with their air fryer.
With the air fryer, you make delicious and healthy breakfast quick and mess-free. The air fryer does not use oil or just very little oil; hence it cuts the amount of calories in your food. Now let's get to these tasty Air Fryer Breakfast Recipes!
18 Amazing Air Fryer Breakfast Recipes
Learn how to make a delicious breakfast with these easy air fryer breakfast recipes.
Easy Air Fryer Omelette
Prepared in the air fryer and filled with fresh veggies and cheese, this omelette is delicious and ready in 8 minutes!
Air Fryer Breakfast Burritos
Air Fryer Breakfast Burritos are so quick & easy to make. Loaded with scrambled eggs, ground sausage, bacon & cheese. A great way to start the day.
Air Fryer Breakfast Biscuit Bombs
These biscuit bombs get the air fryer treatment resulting in flaky, fluffy breakfast sandwiches that are loaded with sausage, egg, and cheese.
Air Fryer French Toast Sticks
Who doesn't love a good french toast? But who has time to actually make it? That's where the air fryer comes in. Not only does this handy little appliance make french toast quick and easy, but it also makes it super crispy on the outside and nice and fluffy on the inside. So what are you waiting for? Try out this delicious and easy air fryer french toast recipe today! Trust me, you won't be disappointed.
Breakfast Air Fried Potatoes
These Breakfast Air Fried Potatoes are crispy on the outside and tender on the inside, just how breakfast potatoes should be.
Air Fryer Bacon and Egg Cups
This bacon and egg cup is a must-try breakfast. Move over microwave bacon and egg cups, there's a new sheriff in town. With an air fryer, you can make perfectly crispy bacon and eggs with little to no oil or grease. Plus, cleanup is a breeze! Ready to give them a try? Check out the recipe!
Air Fryer Breakfast Taquito
A simple bacon, egg, and cheese taquito that's put together quickly and cooked in an air fryer for just a few minutes.
Air-Fried Beignets
Beignets are New Orleans' version of a fritter or doughnut, dusted with powdered sugar and eaten with joy.
Easy Air Fryer Bagel
The air fryer is the new way to make your favorite breakfast sandwich. With just a few minutes of prep time, you can have a fresh and delicious bagel with minimal cleanup. Plus, the air fryer produces perfectly crispy bagels every time
Air Fryer Baked Avocado Egg
Do you have an obsession with avocado? This deliciously stuffed avocado is filled with an egg and seasonings that make a perfect healthy breakfast.
Air Fryer Breakfast Hash
Are you looking for a quick and easy breakfast hash recipe that the whole family will love? Well, look no further than this air fryer breakfast hash recipe! This dish is simple to make and can be customized to include your family's favorite ingredients. Plus, the air fryer ensures that the hash is cooked evenly and perfectly every time. So what are you waiting for? Try this delicious breakfast hash today!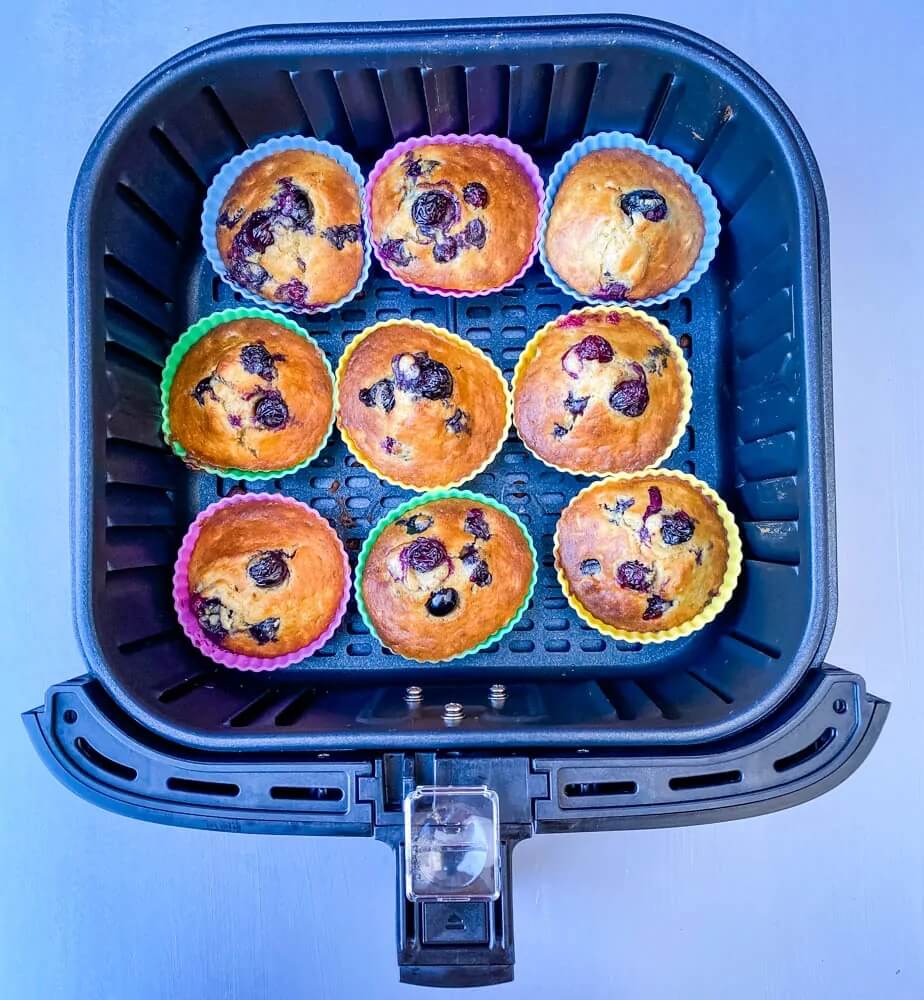 Air Fryer Blueberry Muffins
Air Fryer Blueberry Muffins are a quick and easy way to save time for breakfast or dessert.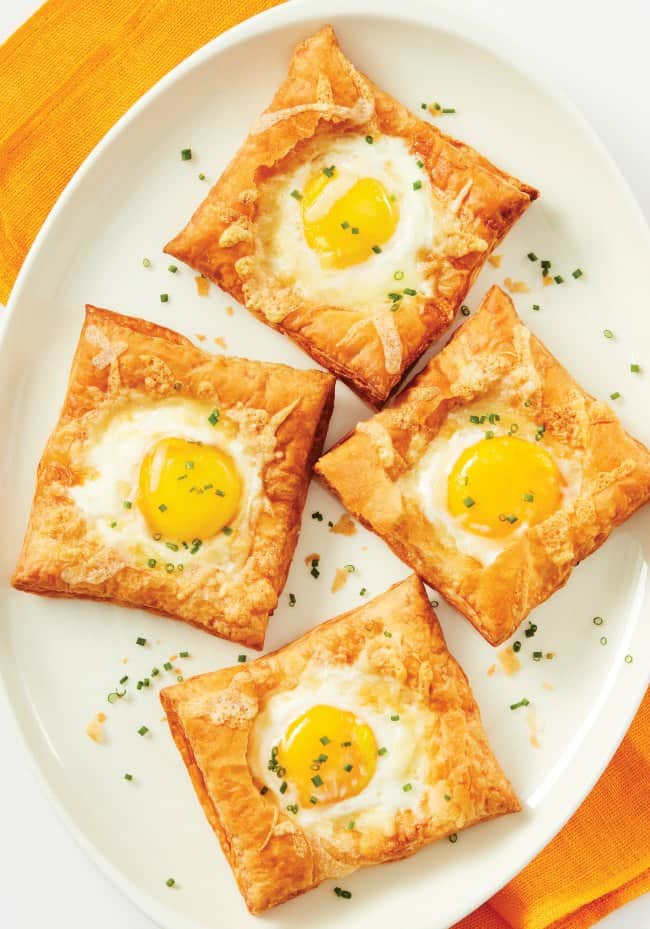 Air Fryer Breakfast Puffed Egg Tarts
These Air Fryer Breakfast Puffed Egg Tarts are made with delicious shredded cheese, puff pastry, and eggs.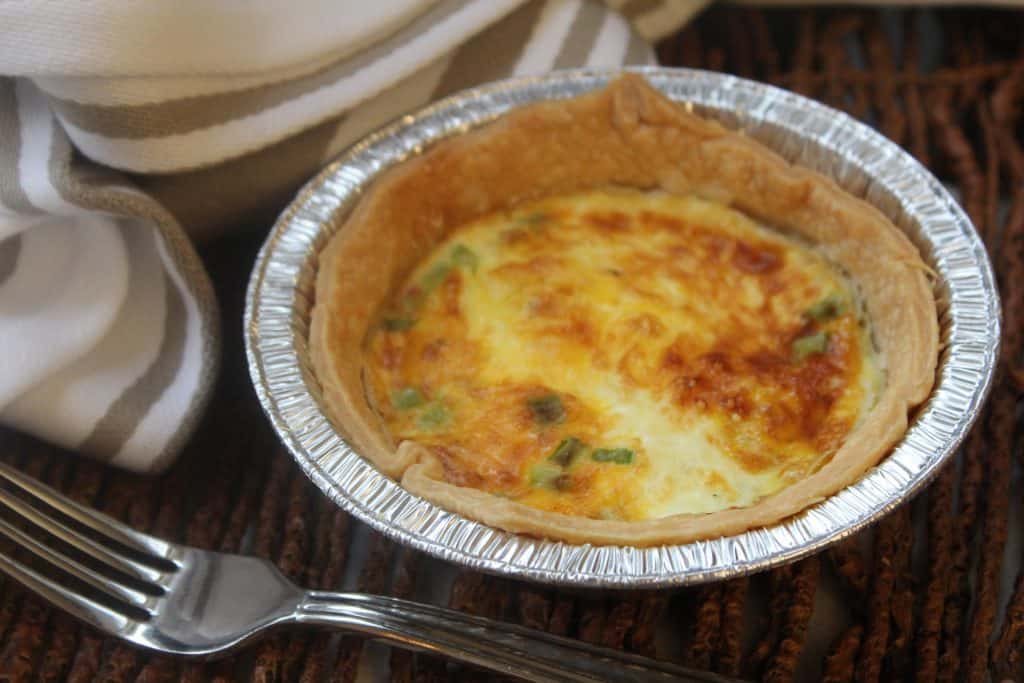 Air Fryer Quiche Lorraine
This is the most famous quiche, which is now air fryer ready. Perfect air fryer breakfast recipes.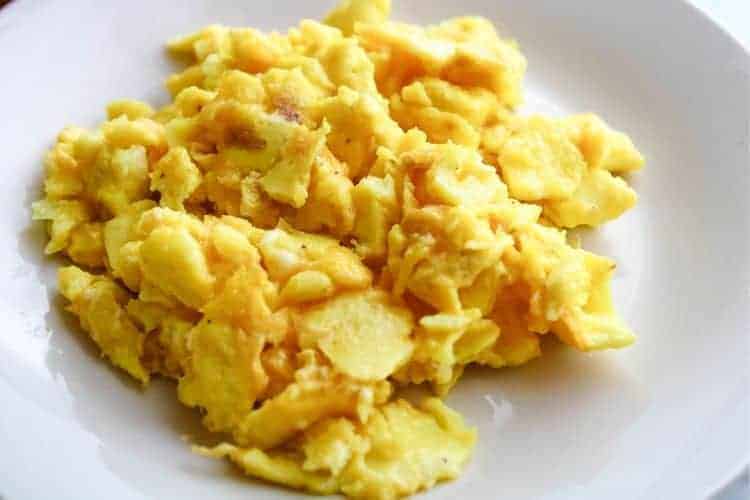 Air Fryer Scrambled Eggs
A simple Air Fryer Scrambled Eggs recipe you will want to try.
Air Fryer Egg Cups
Eggs are one of the most versatile breakfast foods. These egg cups are like a soufflé, they are easy to make, absolutely delicious, and packed with protein.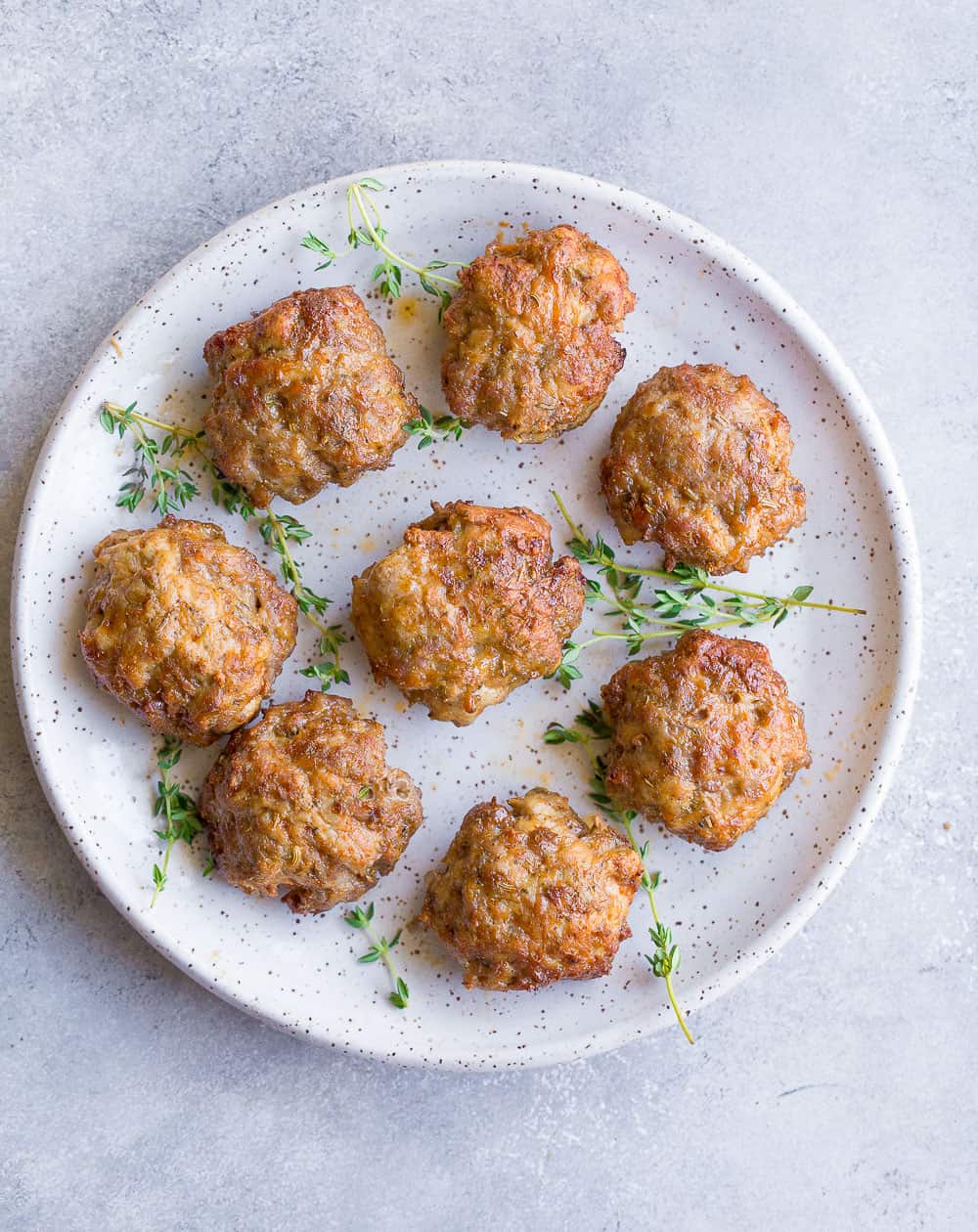 Air Fryer Breakfast Sausage
Homemade breakfast sausage has never been easier or healthier than throwing in air fryer!
Air Fryer Pumpkin French Toast
Looking for a fun and festive fall breakfast recipe? Try air fryer pumpkin French toast! This recipe is easy to follow, and the results are delicious. Plus, the air fryer cooks the French toast perfectly without making it soggy. Give this recipe a try today!
---
Latest posts by Ashley Ward
(see all)