Last Updated on February 9, 2022
For the past two weeks, I've been cooking with the JOYOUCE Air Fryer 5.8 QT and it has never let me down. I love the deep fryer basket because it cooks food evenly and is easy to clean up. You can even cook large batches of fries or chicken wings in bulk.

In this review, I shall share with you my hands-on experience using the elegant JoyOuce Air Fryer Joy3, so that you can have a better understanding of the features of this super easy-to-use large-capacity air fryer.
Features of 5.8-Quart Joyouce Air Fryer (Joy3)
Dimension: 14.25 x 11.81 x 12.84 inches
Weight: 14.77 pounds
Temperature range: 180°F-400°F
Power: 1700W
Timer: Up to 60 minutes
7 Preset Cooking Functions
1 Preheat Function
The removable nonstick coated basket is dishwasher safe, PFOA-free & BPA-free
Touch screen control
Warranty: 1 year
Air Fryer Review Item: Air Fryer Tofu
I tested the air fryer by cooking some air fryer tofu.
Slice the tofu into thin slices and place them into the air fryer basket.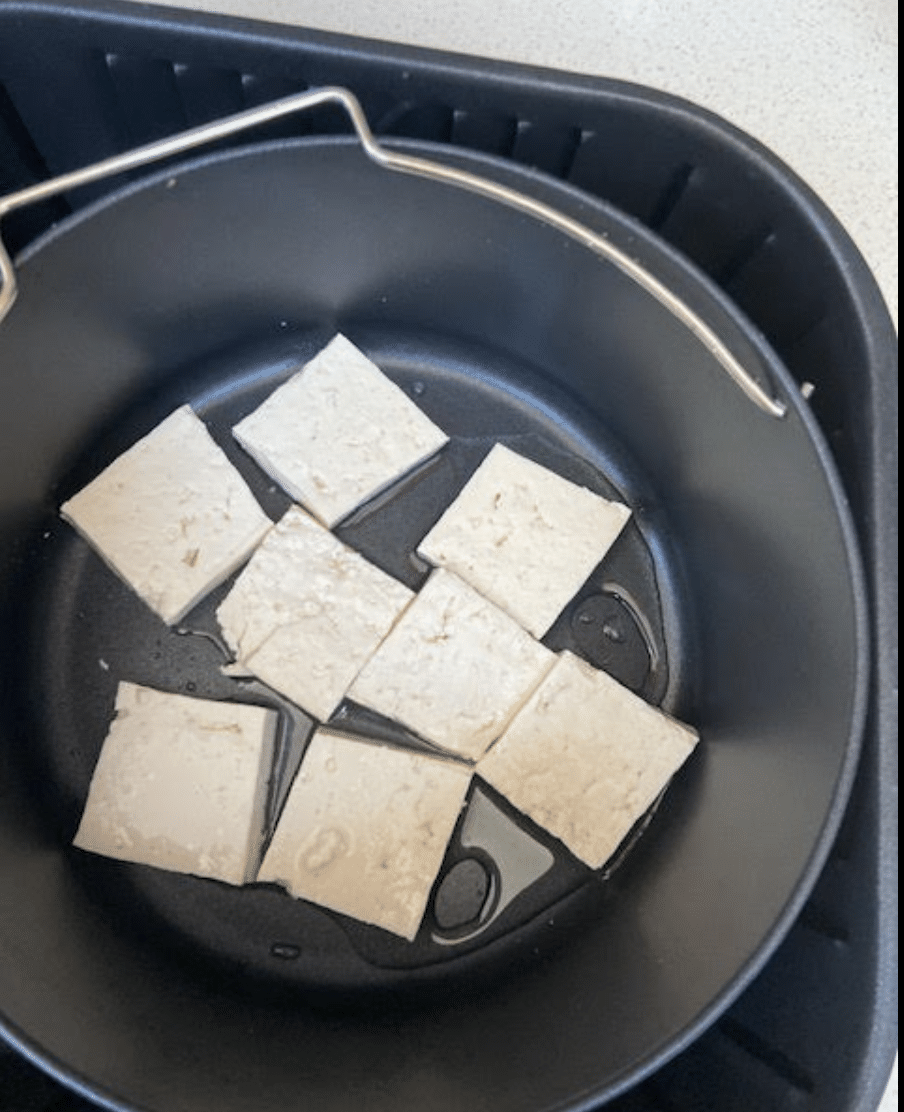 I added some oil for the tofu to crisp up faster. This is optional.
Cook the tofu in the air fryer at 400°F for 10 mins. Open the air fryer basket and shake a bit.
Continue to cook for another 3-5 minutes, once the surface of the tofu is light brown in color, they are ready to be served.
What's the Bottom Line
This model has a good design with multiple functions built-in. It comes in 2 different colors, white and black. Hence, you can select the one that fits your kitchen. The basket can gingerly drain any excess fat and is easy to clean and it comes with some practical accessories – a pizza pan, cake pan, and a silicon mat.
The preset functions make it easy to cook any type of dish. With the capacity of 5.8 QT, you can whip up a meal for the whole family quickly and easily, without having to cook in multiple batches.
JoyOuce is currently giving a special promotion for all our readers for a limited time. Enjoy 15% OFF when you purchase the JoyOuce Air Fryer using this link.